What to do in Riviera Maya? What should you bring? How to travel for free and what advice do we give for all-inclusive? What is the best time? Complete guide to plan the trip to Riviera Maya
Get ready to enjoy one of the most popular international sun and beach tourism destinations. Cancun and Riviera Maya offer vacations dreamed by many. We will see all important points for you to plan what to do in Riviera Maya on your vacation.
For us it is a pleasure to live as a local the Caribbean Sea full of wonderful corners. It is a luxury to enjoy this tourist paradise surrounded by natural beauties and activities to do.
We live in the area from 2007. We hope the information we offer helps you
RIVIERA MAYA LOCATION IN MEXICO
Riviera Maya is located in southeastern Mexico. It belongs to the state of Quintana Roo, in the Mexican Caribbean.
Quintana Roo borders Belize, the Caribbean Sea and the Mexican states of Yucatán and Campeche. The three states make up what we know as the Yucatan Peninsula.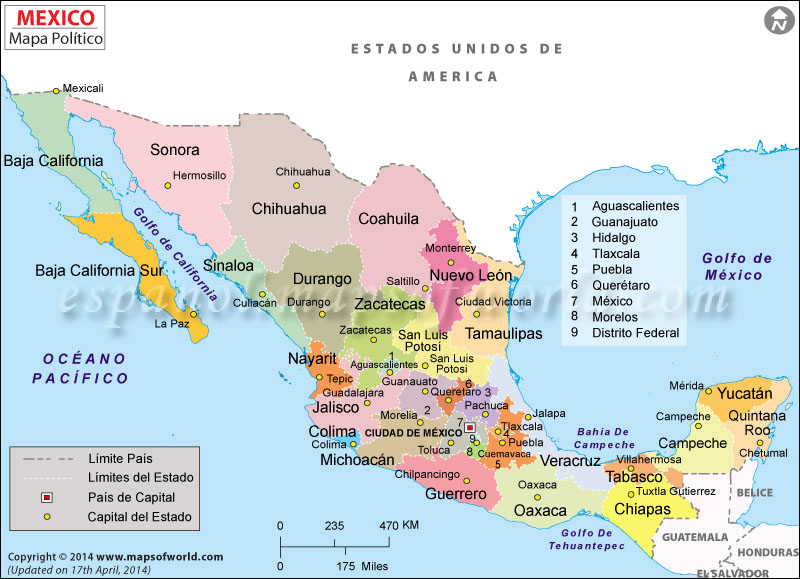 RIVIERA MAYA TOURISM
Quintana Roo is the state of Mexico that receives more tourism per year thanks to Riviera Maya. According to the 2018 report of the Ministry of Tourism (Sedetur)platforms, Mexican Caribbean 14,279.000 received tourists, of which 7,914,160 were foreigners. Foreign nationalities that arrive by air are the majority of the United States, Canada, United Kingdom, Argentina and Colombia.
Riviera Maya is the name given to the tourist destination in the Mexican Caribbean. The 130 kilometers of coastline that includes from Cancun to Tulum, plus the surroundings of tourist influence.
The state of Quintana Roo houses 27 protected natural areas, according to the Commission of Natural Protected Areas of the Semarnat. In addition to a sun and beach destination and nightlife, Riviera Maya gives rise to nature, adventure, family and cultural tourism.
All these data lead us to one of the mecca of tourism. Get ready to know a destination as there is no other like it.
MAIN DESTINATIONS IN RIVIERA MAYA
Our most important populations from the coast are: Cancun, Playa del Carmen and Tulum. There are others small coastal towns like Puerto Morelos, Paamul, Xpu-ha, Akumal and Punta Allen there are also accommodations.
What population do I choose for trip to Riviera Maya? There are different environments
CANCUN: Gateway to Riviera Maya through the international airport and the largest population. It is divided into Zona Hotelera from Cancun, where the great bulk of tourism is concentrated, and the city of Cancun. Quite a lot of tourism from the United States and Canada. If you come with an all-inclusive package from Europe, you will most likely be in a hotel between Playa del Carmen and Tulum. If you go to the Cancun area are you interested in Cancun's complete guide.
CARMEN BEACH: located in the middle of the Riviera Maya, it is the second largest town and a preferred destination for many travelers. In Playa del Carmen you have all the services in a relaxed atmosphere of a cosmopolitan summer town. More Europeans choose this area. Choose hotel in Playa del Carmen
PUERTO MORELOS: of the most informal and attractive populations for those seeking more tranquility and local environment. Puerto Morelos has not lost its charm of a fishing village, despite tourism. Where to stay in Puerto Morelos.
TULUM: it is the population par excellence for the beach. The beaches of Tulum collect a calm atmosphere in hotels on the beach of the type cabins and bungalows. Backpacking soul and boutique hotel, they all enter Tulum. Consultation what to do in Tulum.
Small coastal towns like Paamul, Xpu-ha, Puerto Aventuras, Akumal and Punta Allen there are also accommodations. You can search for destinations in the search engine.
RIVIERA MAYA TRAVEL PLAN
We have seen the location, populations and environments on the coast to choose where to go. We continue with details to prepare the trip to Riviera Maya.
-Travel all inclusive or for free in Riviera Maya
Travel agencies offer a good hook with cheap flight + hotel packages. The truth is much of Riviera Maya is organized for this type of all-inclusive hotel tourism.
Plan your vacation easily all inclusive in Riviera Maya
If you are not a fan of all-inclusive, it is better to come for free: you are looking for the flight and you choose the hotel wherever you want. There are many options in the destination to enjoy it your way. For us, the ideal way to travel to Riviera Maya is to know the incredible natural and cultural wonders of this land.
If you come in an all-inclusive package, do you know that you can extend the return date? This allows you to combine beach days at a resort, with a route through the Peninsula.
-How to hire excursions in Riviera Maya
One of the most important issues is to hire and choose the excursions to do in Riviera Maya. How to hire, what is cheaper, tour prices, unmissable destinations, what to take to the excursions, do you tip?
All information about Riviera tours Maya
-Best time to travel to Riviera Maya
It is one of the most important topics in travel, and more in a sun and beach destination. There is a rainy season, but the good thing to know is that the rains are at night or passing during the day. In some way or another in the Caribbean the sun always rises. The gray sky is covered several times several days.
Fantastic time to come, from December to February, where we arrive at night at temperatures of 18 degrees or less. During the day we are on the 26. July, August and September there is more heat in Riviera Maya. It is rainy season from May to November.
Another possibility is to choose the time of the trip for some specific activity such as coming to volunteer in the turtle nesting season. In this case the activity prioritizes the time.
The truth is that normally the vacation season is marked by the jobs and vacations of the children.
Everything about the weather in Cancun and Riviera Maya
-What to bring in your luggage
Riviera Maya is a sun and beach destination, good summer heat awaits you. But there are many details such as international plug to plug phones, snorkeling equipment yes or no, insect repellent and which.
We made a complete article so that don't leave anything in your luggage to Riviera Maya.
-Tips, haggling, money exchange: practical facts for traveling to Riviera Maya
Do I need a visa, where do I change my money, better payment by card or cash, haggle in Riviera Maya? All those cultural and administrative details that we do not know and can make the trip better.
Do not miss the practical data to Travel to Mexico
- Is traveling to Cancun and Riviera Maya safe?
I have never told anyone of my most cherished friends not to come to the destination because it is dangerous. 14 millions of tourists arrive in the Mexican Caribbean. It is something that speaks well of destiny.
And of course there are crimes, scams, corrupt police in Quintana Roo and many more blunders, of course. Another thing is that they affect tourism. We write about the security in Riviera Maya.
-Travel with children to Riviera Maya
Riviera Maya is a paradise for families because of the varied offer for families with children. All-inclusive family hotels with children's areas, family activities and caregivers at the service of the family, wide range of activities and theme parks with discounts for children and everything you can think of, in Riviera Maya you find it.
-Hotels in Riviera Maya
The range of hotel offer in Riviera Maya covers all tastes and pockets. There are exclusive hotels for families with children, of sexual themes with shows and joint activities with other guests, to travel with your pet. By this we mean that this area of ​​the Mexican Caribbean has everything in hotel services.
You will also find the most exclusive luxury hotels as you can camp on a wonderful beach for 150 pesos per night. Riviera Maya accommodates all human profiles.
-Eat in Riviera Maya
Maybe what worries you most is the spicy issue in Mexico. Well, forget about that because spicy is almost always added. So itch to taste, you will have no problem.
You will find national and international cuisine, everything is there. I don't get longer.
-What languages ​​are spoken in Riviera Maya
In Quintana Roo, Spanish and Yucatecan Maya are spoken. Young Maya speak both languages, with a sad tendency to lose their original language in favor of Spanish. In rural towns there are people who only speak Yucatecan Maya. If you know Spanish you travel without problem. If you also learn a minimum of maya to greet and thank, much better.
The Caribbean coast is an international destination, in the tourism sector they speak Spanish and minimum English.
HOW TO GET TO RIVIERA MAYA
The main entrance to Riviera Maya is the Cancun airport. Other travelers arrive from Belize, or by bus or car from other states. We will see the options to arrive and move around the area in transport. Knowing what to do in Riviera Maya makes your trip easier.
-Flights to Riviera Maya
Al Cancun International Airport arrive annually more than 10 million passengers. Where do you travel to Cancun from: another state of Mexico, Argentina, Colombia, United States, Spain.
We give you the information of the airlines of each country, we tell you what to do in Riviera Maya since you arrive at the airport. The essentials for your trip and advice. Read the information about flights to Cancun.
Information on prices of taxis, buses and transfers from the Cancun airport
-Travel and rent a car in Riviera Maya
The roads in Riviera Maya are safe and well signposted. The tourist places are well indicated on the road, you will not have much trouble moving around here. In big cities like Cancun they drive fatal. You must drive for yourself and the mismanagement of many.
We recommend touring Riviera Maya by car if you are one of those who like to go at your own pace. Look what you will need to rent a car in the area.
-Routes by car from Riviera Maya
If you dare to go by car we will describe a series of routes that you can take into account to organize. They are some of the most popular destinations of what to do in Riviera Maya.
WHAT TO DO IN RIVIERA MAYA
You arrive at one of the most appetizing destinations, it is important to know well what to do in Mayan Riviera so that you do not go crazy with so much offer. We will go by step, so we do not miss anything.
The success of Riviera Maya, in addition to its natural environment, is undoubtedly the tourist services offered here. Quality, variety, comfort and great kindness for tourists to enjoy a perfect holiday.
1-Enjoy the beaches of Riviera Maya
Nothing to discuss about the beauty of the Mexican Caribbean beaches. Its white sand beaches and turquoise blue, and the variety of activities you can do in the area, make it an idyllic place. Here you come to enjoy, and that is easy. This varied coast runs along the second longest coral reef on the planet.
Choose between best beaches of Riviera Maya
2-Meet the Riviera Maya Islands
We do not leave the coast to know the islands that you can visit in Riviera Maya. The islands call us on vacation as siren songs.
SLA WOMEN: a Isla Mujeres leaves from Cancun crossing in Ferri to Isla Mujeres: 20 minutes through a spectacular sea blue. It is worth just crossing to enjoy the journey.
ISLAND CONTOY: Isla Contoy You can only visit it on a trip from Cancun, it is not allowed to spend the night here.
COZUMEL: Cozumel island It is located in front of Playa del Carmen, from where the Cozumel Ferry of 45 minutes of journey.
HOLBOX ISLAND: Holbox Island, despite not being in the Riviera Maya, is identified with this area to be close and be one of the most sought after natural paradises.
3- Visit the most popular tourist surroundings of Riviera Maya
They are destinations that are not geographically in Riviera Maya, but are visited in one day from here, so we put them for you to keep in mind.
BACALAR: the shocking Bacalar lagoon It is turquoise. Very visited by the independent traveler. It is one of the destinations that we include in what to do in Riviera Maya.
COBÁ: another area very visited by its archaeological zone and proximity with Riviera Maya. Great cenotes await you here, it's worth it visit Coba.
There are many tours from Riviera Maya that offer day trip with pick-up and drop off at your hotel. The most visited destinations around Riviera Maya are Chichen Itza, Sian Ka'an Biosphere Reserve, Las Coloradas, Ek Balam. Use the search engine of the blog to know the places specifically.
4- Practice water activities in Riviera Maya
The activities that we recommend from nature, animals are always in their natural habitat. Activities such as swim with dolphins in Riviera Maya We do NOT recommend it for clear reasons.
DIVING: The Mexican Caribbean is one of the diving mecca for lovers of this sport. If you practice scuba diving, or why not do your christening here ?, you will enjoy the immersions in the crystalline waters. Corals and extraordinary marine fauna. Do not miss the opportunity to dive a cenote, it does not disappoint anyone, it is a wonder.
CENOTES. the cenotes are one of the treasures that you will not want to miss. Swimming and discovering the magic of the cenotes is unique. Riviera Maya is full of beautiful cenotes such as Dos Ojos, Kin-ha, Zapote, Manatí, Grand Cenote, El Cristalino, Car Wash, Multum-ha. There are dozens of cenotes. Choose the best cenotes of Riviera Maya
WATER ACTIVITIES: any water sport you can think of you can practice: flyboard, jet ski, kayak, windsurf, recreational or sport sailing, parasailing, sport fishing, canoeing, diving, sailing, paddle surfing, wake, kitesurfing schools. Places like Isla Blanca, Cancun, Playa del Carmen, Xpu-ha or Tulum offer a lot of variety.
SNORKEL: Coral reefs near the beaches in Isla Mujeres, Akumal, Yal Kú lagoon, Soliman, Puerto Morelos, Chumayel, Paamul and Xcalcel. You will spend hours entertaining among the marine fauna and the coral. You can swim with turtles in the bay of Akumal.
Use the search engine of the blog to know the places specifically.
5- Don't miss the seasonal activities in Riviera Maya
There are certain nature activities that you can only do per season. If you are looking for this specifically read the dates well to know well what to do in Riviera Maya by season.
TURTLES:

if you are during months from may to october you will see how turtles spawn in several of the beaches of the Riviera Maya: Akumal, Paamul, Tulum, Cancun, Xcacelito are some of the places where you can see this magnificent animal spawn. We leave you a practical guide for see turtles in Riviera Maya.
WHALE SHARK: swim with the whale shark It is another seasonal activity. From the middle of May to the middle of September. This activity has grown a lot in recent years.
DIVING: some divers come to dive in open waters of Playa del Carmen with the bull shark, from February to March. We were able to do this adventure activity and it is overwhelming, a joy.
6- Explore the archaeological sites in Riviera Maya
On your trip to Riviera Maya you can visit some of the most impressive archeological sites in the world. The most visited from Riviera Maya are Chichen Itza, Tulum, Ek Balam and Coba. We really like Muyil, and the archaeological zone of Xel Há is a surprise in the area. You can search them specifically in the blog.
We leave you our captive 5 archaeological sites of Quintana Roo.
7-Discover the true Mayan world
Several Mayan communities who live near the tourism development of Riviera Maya, offer tourist services. We believe it is an essential way to get to know the locals and their Mayan culture closely.
With this offer of rural tourism you can participate in activities of warping hammocks, embroidering, making tortillas in a traditional way, cooking cochinita pibil, knowing the cornfield and corn drinks, making artisanal chocolate, weeding the henequen, sharing with true artisans or listening to stories of grandparents and learn from them.
Each Mayan community prepared to receive tourists offers different activities. There are few tours that offer a close and authentic product with the Mayan communities. For us it is an essential part of a trip to visit Mayan communities.
8- Have fun at the theme and adventure parks in Riviera Maya
There are a number of very successful theme parks that bring together much of the Riviera Maya tourism. Some strong tourist companies have set up natural landscapes for tourist activities.
The most demanded for its great diversity of activities and its show is Xcaret. It is followed by Xel-ha, more focused on water activities. The controversial dolphin swim takes place in both parks.
Choose easily between going to Xcaret or Xel Há
Xplor It belongs to the same company as the previous ones. It is a chained circuit of zip line activities, swimming in an underground river and vehicle tours through caves and jungle. Same Xenotes with an excursion through three different cenotes where you do activities such as kayaking, rappelling or zip line.
The cheapest way to visit the parks is to buy directly on their website. Take advantage of the offers
9-Enjoy the night in the Mexican Caribbean
Cancún and Zona Hotelera as Playa del Carmen They are considered mecca of nightlife. The great activity and offer of clubs, shows, clubs, casinos, restaurants, private parties, concerts, fashion DJs. An impeccable offer makes the nights fall short on the coast.
In the Tulum area they are made parties until sunrise.
We hope our experience and knowledge of the area will help you to organize your trip. Sure you get more out of the trip. If you like the beach, good living, water activities and beautiful places, you will not want to miss the Mexican Caribbean.
This coast is full of corners that will make you feel very close to paradise.
Good way,
Offers on flights international and national ..
Find the accommodation with the best offers from Booking.com.
Stay with airbnb and get 25 € discount.
Contract activities, tours and excursions organized.
Rent a car with the indispensable and necessary best discounts.
Secure your transfers of arrival or departure to the airport.
Travel safely with IATI and take advantage of 5% off.
the shortest way
participate in affiliate program this means that we get a small commission if you buy through these links accessing discounts; in no case does it suppose an additional cost for you and in this way you help us to maintain the blog.
---
If you prefer, you tell us your idea of ​​the trip and together we organize it.
---
Sandra Salvadó
Training photographer, traveler by vocation and certified tourism guide by the Government of Mexico. We promote natural wonders and contemporary Mayan culture. Great fan of pre-Hispanic history. Author of the blog and co-founder of The Shortest Path Travel, agency that guides you through alternative paths in Mayan lands. Social and sustainable tourism in the Yucatan Peninsula and Chiapas.
I am at your disposal for whatever you need. Let's talk.