We present our tips for driving in Chiapas. The state has its own peculiarities, which we are going to see. What roads will you find, is it safe, where to rent a car, what routes to take?
The close knowledge of the destinations is essential to plan your trip. We are going to see the particularities of the state so that you can decide your way of discovering Chiapas. Driving through Chiapas by rental car is one of the options that tourists consider, let's see others.
The highways and the state of Chiapas itself have certain peculiarities that it will be good for you to know before planning to travel through Chiapas.
HOW TO TRAVEL THROUGH CHIAPAS BY ROAD
Chiapas offers interesting alternatives for you to get to know it. The cheap prices you find in Chiapas make several tourist alternatives attractive that you may not have considered. You can travel in:
PUBLIC TRANSPORTATION: as everywhere we can travel Chiapas using the local public transport. It is a very close way of knowing the areas. We have traveled it several times by truck and bus,
TOURIST TRANSPORTATION: tourist tours are made at a very good price. For example, from San Cristóbal to Palenque the option of tourist transport compared to public transport on your own, comes out better in price and broadens your options.
RENTING A CAR: this option to rent a car to drive through Chiapas, we are going to take a closer look at it so that you can value it. We have taken this option a couple of times to get to know the area.
BY PRIVATE TRANSPORTATION WITH A DRIVER / GUIDE: we love this option in Chiapas, because of the comfort it entails and the good prices available. We have traveled Chiapas like this several times, and we know it is worth it.
TIPS FOR DRIVING IN CHIAPAS
Just as I always encourage the traveler to rent a car to tour the Yucatan Peninsula, Chiapas has its own peculiarities. We will see them for you to decide.
If I do not encourage the traveler in general to visit the neighbor Chiapas Rental car is for the following reasons, although more experienced travelers do:
Being a mountainous area several main roads are difficult by narrow and tortuous, and more in the rainy season, where water falls abundantly and there may be landslides. We must also take into account the strong wind that sometimes hits the Pacific coast, where caution should be exercised under these circumstances.
Chiapas has more army controls as usual, so if you're not used to it, it gives you the feeling of "dangerous place", especially on the border road with Guatemala, the beautiful road that runs from Palenque to Comitán. The controls and questions are frequent, and seeing so many military is something that collides.
You can also meet with local checkpoints organized by locals. It is a usual form of protest in this state, where they ask drivers for money for their cause, at other times they cut the road and you have to stray. If you go in tourist collectives, you barely hear about this problem because the driver resolves for you. These road cuts happen especially in the section between Palenque and San Cristóbal de las Casas. Also between Tuxla and San Cristóbal.
Being aware of these difficulties on the road, for me Chiapas is a wonderful state to travel by car, with beautiful roads with landscapes where you can stop to enjoy yourself. Following the tips for driving in Chiapas will provide you with a better trip, we are sure of it.
WHERE TO RENT A CAR IN CHIAPAS
We explain another of the curiosities of Chiapas: The main destination of the state is San Cristóbal de las Casas, the main base of many travelers.
In this city there is no possibility of renting a vehicle, from here tourist transport leaves to all the most tourist destinations in the area: Sumidero Canyon, Palenque, Toniná, Chiflón, Montebello, San Juan Chamula, Zinacantán. Wherever you want to go there is an excursion, and they are usually quite affordable.
The nearest place to rent a car is in Tuxla Gutiérrez, capital of the state that is located one hour from San Cristóbal de las Casas, or in the Ángel Albino Corzo International Airport, which is located between Tuxla and Chiapa de Corzo. If you don't have to go through Tuxla, rent the car at the airport, as entering Tuxla is a hassle.
The same thing is going to happen to you in Palenque, where the closest place to rent a car is Villahermosa.
En Tapachula, border with Guatemala on the Pacific coast, the other international airport of Chiapas is located, where it is also possible to rent a car.
In airports you find agencies for Book your car with Rentalcars
CRUZAR FRONTERA MEXICO GUATEMALA BY CAR
Crossing to Guatemala and Belize from Mexico by rental car is not easy, only some car rental agencies make it easy to do so, one is American Car Rental and another that I know is Price Car Rentals.
By private car it is simple. Read about the pertinent procedures to cross the borders by car.
TYPES OF ROADS IN CHIAPAS
In Chiapas there are two types of highways, of quota and the roads free. Previously we have already commented that the mountainous landscape gives rise to very winding roads, with dizzy curves. Who likes to drive, will enjoy.
Plan your routes well, sometimes a few kilometers are made in several hours.
TOLL ROAD: (with tolls): there are several pay roads, such as those that link the Pacific coast from Puerto Arista with Tuxla Gutiérrez, and the one from Tuxla to San Cristóbal de las Casas.
FREE ROADS are the rest, without payment, in good condition. The back roads is where you can find some sections with holes and less help signs on the road.
THE FAMOUS ROADS ON THE ROADS OF MEXICO
The buffers They are used as speed bumps, being located mainly at the entrances and exits of the towns of the secondary roads and in rural areas. It is the effective way to stop the speed of traffic that tends to divide towns on both sides of the road, where children play, people walk and dogs lie down to rest. You must be careful crossing the villages.
What of eat the caps It is common, some are not seen as poorly indicated or positioned, others are so exaggerated that almost the scales, be careful especially with low car. A whole world of buffers.
In many towns, you will find people selling local products, from mango to fish. If you are attentive and respecting the speed limits I do not doubt that you will enjoy going through the small towns of Chiapas.
CAUTION AND HIGHWAY ASSAULTS CHIAPAS
CAUTION CHIAPAS ROADS: The secondary roads are not illuminated. For the rural areas travel at night People on a bike and on foot returning home, be careful. It is one of the reasons why it is not recommended to drive at night if you do not know the area, the visibility will greatly impede your driving.
In Chiapas it is not advisable to drive at night, do not do it.
CHIAPAS ROAD ASSAULTS: there are local checkpoints organized. It is a common form of protest in this state, where they ask drivers for money for their cause, at other times they cut the road and you have to detour. Occasional assaults are reported, tourist services immediately act.
GAS STATIONS IN CHIAPAS, MEXICO
Petrol is supplied by PEMEX, the national company. There's a lot gas stations In all the territory, you will not have problems to refuel. If you go to remote places such as archaeological sites, caves or any point that you should use dirt roads, go with the full tank. You should know that in many towns of Chiapas they sell gas in people's homes in case they have to get out of a hurry, you know.
In rural areas of India, families in charge of a blind minor frequently isolate and deprive him/her of the care and attention they provide to their other children; such situation becomes even more severe among lower-caste families, orphans and if the blind child is a girl. gas stations there are services free and often a grocery store. The staff offers to clean the windshield, check the tires and the oil level. You give a few tips for the service. The driver does not get out of the car.
It can be paid in cash or with a card. If you carry better cash, they explained to me that at some gas stations they cloned cards. If you want to know the price of gasoline in Mexico, click here
PARKING IN CITIES IN CHIAPAS
Large cities have private parking lots for cars, where they are more protected than on the street. Many hotels offer private parking, as do restaurants.
If there is a yellow or red line painted on the curb, you CANNOT park on the street.
VOCABLES TO DRIVE THROUGH CHIAPAS AND UNDERSTAND US
Here it is drive (he drives) car (auto, car). Whether strike (bursts, clicks) tire(tire) you should look for a vulcanizer (tire workshop) for fix it (fix it) The tank (deposit of gas (petrol) fill it at the gas station, or at the Pemex. The trunk It's the trunk. The car prendes (you boot) and the indicators (intermittent) drivers do not use them too much.
We hope these tips for driving in Chiapas will help you. It is good to know that the roads to drive through Chiapas are guarded by the Green Angels. I hope you enjoy traveling through Chiapas.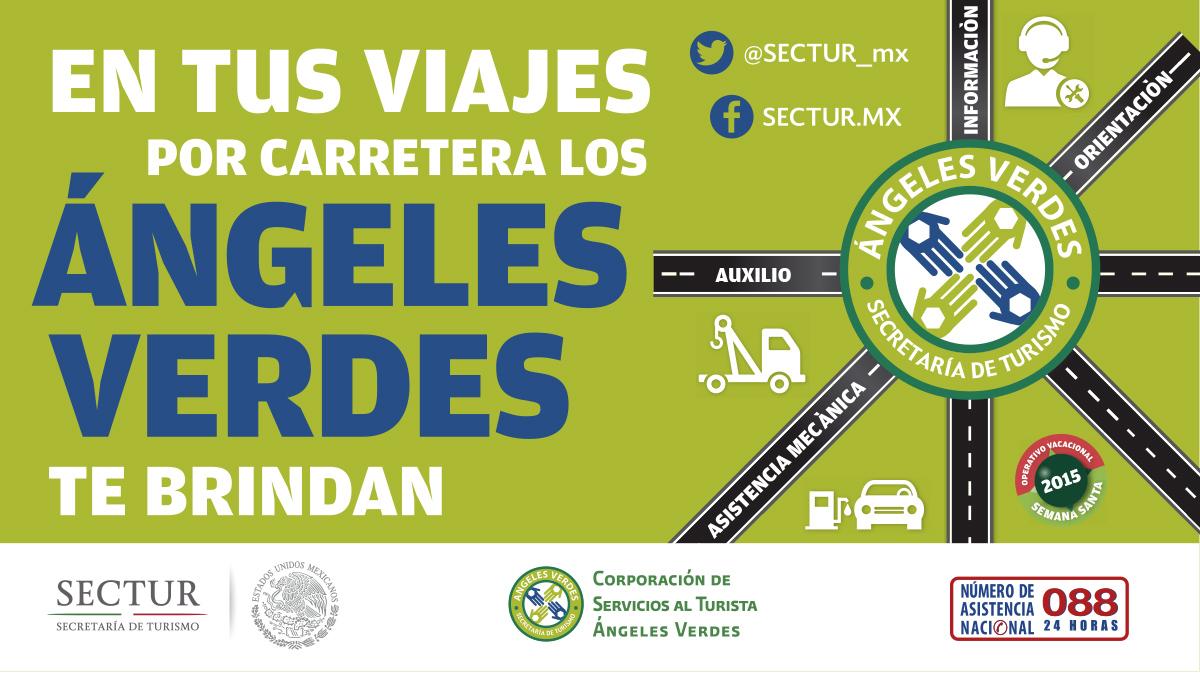 Good way,