The archeological zones of Campeche are the least known in the Peninsula. We will recommend some of these wonders to enjoy your trip through these Mayan lands.
The Yucatan Peninsula was part of the territory of the ancient Maya. Here part of the Mayan civilization developed, and today we can continue to enjoy and learn through the Mayan archeological sites.
Expect to surprise you with several archeological zones Campeche, there are some incredible candies in this state. No doubt Calakmul is the icon.
THE 5 CAMPECHE ARCHAEOLOGICAL ZONES I WOULD NOT MISS
Campeche has fewer paid archeological sites than its neighbors Yucatán and Quintana Roo. That is why you will not be disappointed, because here are some of the most incredible.
El INAH Manage 9 archeological zones of Campeche for payment: Calakmul, El Tigre, Balamkú, Chicanná, Xpuhil, Becán, Hochob, Edzná and Santa Rosa Xtampak. Other vestiges such as Chunhuhub, Hormiguero, Xcalumkín or Tabasqueño are enabled for tourists and have no cost.
It is something that happens in all states, there are many more free archaeological sites. He thinks there are thousands of ancient Mayan cities, so only the most notorious ones have enabled them for tourism.
1-Calakmul
Calakmul is the most impressive archeological site in the entire Peninsula, One of our safety pins in travel. Its secluded location within the Calakmul Biosphere Reserve, the most lively biodiversity habitat we have, makes it even more impressive. It can take you one day to visit if you want: read how to get to Calakmul to prepare your visit well.
THE BEST: Climb the highest Mayan temples and have the incredible views of the jungle. It is very likely that you will see monkeys and other animals in the enclosure.
WORST: which closes at 5 in the afternoon and you must leave 😉
2-BECÁN
Becan impressed me the first time I visited her, and when I return she keeps digging into my heart. It is large, has colossal buildings to climb, stucco, stelae and dozens of details to entertain. I have several left in Campeche to visit, until I do, Becán is on my list.
THE BEST: The venue offers a lot of variety, from climbing to buildings and overlooking incredible stucco details.
WORST: An extensive criticism of all the Mayan sites is that they lack information to cultivate the visitor in an educational and entertaining way.
3-Edzná
Edzná is another archaeological treasure to enjoy on the Peninsula. Be able to contemplate its main building and the square is worth the visit to this archeological zone of Campeche. This city is colossal and beautiful, you will surely enjoy it.
THE BEST: his five-story building is an architectural gem.
WORST: being close to San Francisco de Campeche is quite visited, but nothing comparable to others such as Chichen, Tulum, Cobá or Uxmal.
4-Santa Rosa de Xtampak
Santa Rosa de Xtampak is my great slope next to other archeological areas of Campeche that I really want to go to. Santa Rosa de Xtampak is not widespread, its location is somewhat far from the main points. I hope to enjoy this place soon, and I will think about the best and the worst.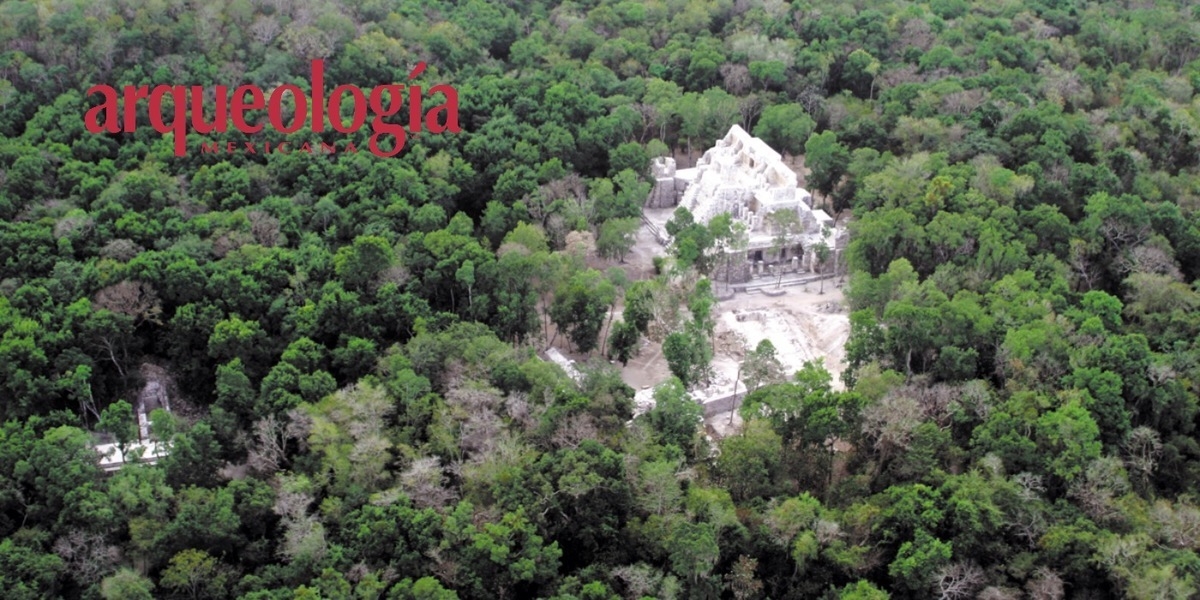 5-Balamkú
This small archeological site retains the best frieze that has been observed in an archeological zone. The frieze of Balamku is an unmissable work of art. In Balamkú it is likely to see monkeys, you are in the high jungle of Campeche and it is an enjoyment.
THE BEST: The frieze without a doubt. Years ago you had to tell the gatekeeper to open the door to the frieze. Today there is a permanent vigilante.
WORST: the poor information in this and all the archaeological sites of the INAH.
Tips for visiting the archeological sites of Campeche:
SCHEDULES AND SERVICES OF THE ARCHAEOLOGICAL AREAS: They open from 8 to 5 in the afternoon. Many close the lockers at 4 in the afternoon. All have bath services, in the largest you find where to buy water and crafts at the entrance.
---
PRICES ARCHAEOLOGICAL AREAS OF CAMPECHE: Tickets range from 50 pesos to 80 pesos. The most expensive is Calakmul because you pay for ejido access, the Calakmul Biosphere Reserve and the archeological site. On Sundays the entrance of the INAH is free for Mexicans and permanent residents with accreditation. The access to the archaeological zones is free every day to Mexicans • Older than 60 years (with official identification) • Retired and pensioners (with official institution credential) • Teachers and students (with official credential of the Mexican Educational System) • Children up to 12 years • Researchers and interns (with INAH permission)
---
WHAT TO BRING TO THE VISITS TO THE ARCHAEOLOGICAL AREAS OF CAMPECHE? In Campeche it is hot throughout the year, so we recommend the following: light and light clothing, a hat that covers your head and neck well, closed and comfortable shoes to climb structures and protect you from insect bites. Visits can last perfectly more than an hour and a half, hydrate continuously. Mosquito repellent and sunscreen if you are not well covered with clothing.
---
Campeche is the state we know less, we owe ourselves a break to explore the area with tranquility. This trip never ends.
Good way,
the shortest way
participate in affiliate program this means that we get a small commission if you buy through these links accessing discounts; in no case does it suppose an additional cost for you and in this way you help us to maintain the blog.
---
If you prefer, you tell us your idea of ​​the trip and together we organize it.
---
Sandra Salvadó
Training photographer, traveler by vocation and certified tourism guide by the Government of Mexico. We promote natural wonders and contemporary Mayan culture. Great fan of pre-Hispanic history. Author of the blog and co-founder of The Shortest Path Travel, agency that guides you through alternative paths in Mayan lands. Social and sustainable tourism in the Yucatan Peninsula and Chiapas.
I am at your disposal for whatever you need. Let's talk.