As experts in the area we hope this independent guide will help you plan and travel to Chiapas. Explore with us this fascinating Mexican state of Chiapas.
We are going to see the most important points so that you can travel to Chiapas without leaving anything on the way. Whether you are traveling independently, looking for an organized trip, going with your family, backpacking or alone. Did you come to the right place?
Get ready to explore one of the most interesting states of Mexico both culturally and naturally. Traditions, colors, pre-Hispanic cultures, archeology, crafts, experiences and wild nature. All this and more awaits you in Chiapas.
WHAT DO WE KNOW ABOUT TOURISM IN CHIAPAS
The state of Chiapas has 4 Magic Towns of Mexico: Chiapa de Corzo, Palenque, San Cristóbal de las Casas and Comitán de Domínguez.
Chiapas is the second most biodiverse state in Mexico. It has 7 of the most representative 9 ecosystems in the country and 46 Protected Natural Areas (ANP). Among them 7 Biosphere Reserves, the largest ANP's.
Chiapas is one of the most multicultural states, home to the Tseltal, Tsotsil, Ch'ol, Tojol-Ab'al, Zoque, Chuj, Kanjobal, Mam, Jacalteca, Mochó, Cakchiquel and Lacandona or Maya Caribbean ethnic groups. 12 Indian peoples officially recognized in Mexico.
Traveling to Chiapas is an opportunity for the lover of nature, rural and cultural tourism thanks to its great biodiversity, its archeological zones and rural and colonial populations.
PLAN HOW TO TRAVEL TO CHIAPAS
Chiapas It is a state that is located in the southeast of Mexico. It borders the Mexican states of Tabasco, Veracruz, Oaxaca, Campeche, the Pacific Ocean and Guatemala.
It is from the 10 states of Mexico that receives more tourism. For us it is a destination candy to travel quietly between two and three weeks if you can. In the end we show you a short itinerary of 7 days so you can easily plan to travel to Chiapas.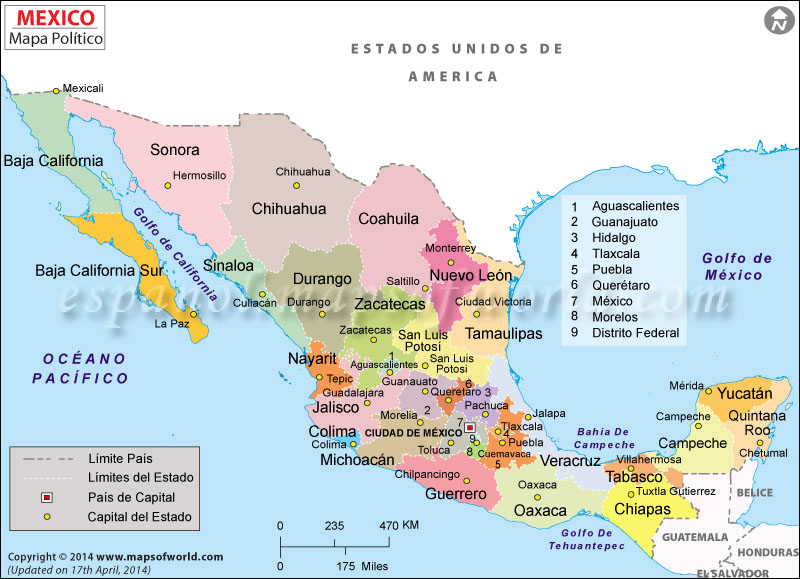 BEST TIME TO TRAVEL TO CHIAPAS
CHIAPAS: The average annual temperature in Los Altos de Chiapas is 18 ° C. The northern region of the state has rains throughout the year, in the rest of the territory, rains in summer.
The times of more tourism are Holy Week, holiday period in July and August and also in December for Christmas dates. Prices tend to be more expensive also on those dates.
WHAT TO BRING IN YOUR LUGGAGE TO TRAVEL TO CHIAPAS
Despite having several tropical climate zones, there are cold areas in Chiapas as we have just seen. It is one of the destinations that you should carry a little of everything in your luggage: you can go from 30 degrees in Palenque during the day to 14 at night in San Cristóbal.
Expand the information of what to bring in your luggage to Mexico
PRACTICAL INFORMATION FOR TRAVELING TO CHIAPAS
Do I need a visa for Mexico, what currency is there, where do I change it, do I need vaccines? We write the basic information you need to travel to Mexico where we talk about tips, language, haggling.
Any questions you have or information that you cannot find, ask us in comments and we will support you.
¿IT IS SAFE TO TRAVEL TO CHIAPAS?
We always find it difficult to respond on security issues. The truth is that Chiapas has its hot spots such as the Agua Azul-Palenque road, which are sometimes more active and sometimes quiet. Better inform yourself before your trip.
Another idiosyncrasy of the area in Chiapas is that you will find points on the road where they make you pay the right of way. You will simply see a rope on the road where they make you pay a payment, of about 30 pesos.
If you go by rental car you are more exposed by the simple fact of being more unprotected by ignorance. Agencies that move daily tourism have the knowledge and know how to handle themselves well with arrangements.
We have traveled to Chiapas on several occasions and we have never had an accident, on the contrary, we can only speak well of the state.
TRAVEL WITH CHILDREN TO CHIAPAS
You should keep in mind that Chiapas is a destination with winding roads, long distances between points of interest on several occasions. In rural areas sometimes the services are rustic.
This means that you can have a great time with your family, knowing your own travel limitations and tastes. Nothing like yourself to know your tastes. Through our work as guides we have been fortunate to accompany several families and we know that each one is a world.
WHAT TO DO IN CHIAPAS
Chiapas is the second most biodiverse state in Mexico. Traveling in Chiapas attracts independent travelers, backpackers, family tourism, both national and international.
Nature is the main protagonist in Chiapas, next to the archaeological zones and San Cristóbal de las Casas as its most attractive population. We expose the great pillars and attractions in the area
NATURE TOURISM: waterfalls in the middle of the jungle, hiking, turtle nesting, bird watching.
ADVENTURE TRIP: Rafting, climbing or river kayaking. A lot to offer for adventure lovers has to travel in Chiapas.
TOURISM OF SUN AND BEACH: The part of the Pacific, despite not being so well known internationally, there is a lot of local tourism that enjoys the beaches.
TOURISM CULTURAL: impressive Mayan archeological sites await you, as well as beautiful colonial towns.
TOURISM RURAL: Chiapas has an interesting network of local community tourism, where you can visit and do activities with different Mayan ethnic groups.
Any specific activity write to us and we try to support you
SLEEP IN CHIAPAS
TYPES OF ACCOMMODATION: In cities like San Cristóbal de las Casas and Palenque, the two tourist epicenters of Chiapas, you find absolutely all the services. Chiapas has a very interesting community tourism network in cabins. You find this type of lodging in cabins in Lacandon jungle, Las Nubes, Misol-Há, Montebello Lagoons, Chiflón.
TYPES OF ROOM: single (1 bed), marriage (1 bed for two people), double (2 double beds where up to 4 people can sleep).
Prices: or economic sector. from 200 to 500 pesos, planet from 500 to 2000 weights and high What you want to pay.
EAT IN CHIAPAS
The services in the most tourist points are solved: in San Cristóbal de las Casas is where you will find the largest offer of both local restaurants and international food.
Mexico has a lot of street food culture, I also advise you eat in one of the markets of the towns you visit. You find a dining area in the markets.
In rural areas, the same cottage accommodation has a restaurant where it offers food. It is cold weather in some months of the year, so there is plenty of broth and as in the entire Mayan area, the basis of the food is corn.
WHAT ARE THE LANGUAGES IN CHIAPAS
The state of Chiapas recognizes 13 languages, with Spanish being the majority language in the state. A traveler level knowing Spanish is enough. It is good that as travelers we can at least greet in the local languages.
Only in larger populations do you find services in English. No problem you can hire services in English, French, Italian with specialized local guides.
HOW TO GET TO CHIAPAS BY PLANE
Chiapas has three international airports:
TUXLA GUTIÉRREZ: Ángel Albino Corzo International Airport in Tuxla Gutiérrez. It is the closest airport to San Cristóbal de las Casas and the most used as an entrance. From the airport there are taxi and public transport services with the ADO company to San Cristobal. The ticket in ADO to Sancris leaves in 242 pesos per person. A taxi at about 850 weights the unit, capacity up to 4 people.
PALENQUE: It is not a very used airport, in fact it is much more common if you go to Palenque to use Villahermosa airport (now we see it)
TAPACHULA: If you go to the Pacific coast in Chiapas, it is the closest airport.
Many travelers enter Chiapas through Tuxla airport and leave through Villahermosa, it is a good option according to your plan. Later we will see an itinerary with these conditions.
BEAUTIFUL VILLA: Carlos Rovirosa Pérez airport is located in Tabasco, very close to Palenque. There are taxi services to this airport and the ticket with ADO is in 350 pesos per person.
In airports you find agencies for Book your car with Rentalcars
GROUND TRANSPORTATION IN CHIAPAS
Chiapas has a special tourist condition in transportation, especially from its two major tourist centers: San Cristóbal de las Casas and Palenque. From these two points leave daily tourist vans that offer day tours to the places of greatest interest.
1-TOURIST TRANSPORTATION IN CHIAPAS
They are 16 passenger vans, comfortable, with air conditioning and the tours are cheap. You hire the excursion from your hotel or from the travel agencies in these towns. The two destinations are very well communicated with each other and with other points of interest.
That is why It is common among travelers to take these destinations (Sancris and Palenque) as a base area and from here make tours in the area. We leave you a list with what you will find and prices of the tours.
2-THE COLLECTIVES IN CHIAPAS
As in all of Mexico, a large part of the populations are communicated by collective taxis. These are conventional taxis for 4 people or vans with more capacity. They make intermediate stops, wherever you tell them they stop you. To go from town to town is the recommended transportation. To travel to Chiapas by local transport are essential.
3-BUS SERVICE IN CHIAPAS
Another way to get around is by big bus (truck in Mexico). They connect the largest cities and do not make intermediate stops. The company that offers more services is the ADO. You can buy online or directly at the ticket offices at the bus terminals.
We recommend you read the advice of how to travel in ADO through Mexico
4-WITH A DRIVER / PRIVATE GUIDE
We love this option in Chiapas, because of the comfort it provides and the good prices available. We have used it the same several times, and we know that it is a worthwhile recommendation. We offer our private tours if you are interested, will you like them?
TIPS FOR TRAVELING BY CAR IN CHIAPAS
Whether you travel in your own car or rent one, we write about drive through Chiapas So you have our advice. With close information you can better decide how to travel in Chiapas.
There are two routes with characteristics and tourist places to visit that we thought it important to treat in a personalized way. We have traveled several times.
San Cristóbal de las Casas-Palenque road: the most popular tourist road in Chiapas, tourist interest stop. This route sometimes records an incident as assaults.
South Border Highway: joins San Cristóbal-Comitán-Palenque bordering the border with Guatemala. A beautiful road, in poor condition and also with reports of assaults.
CROSS BORDERS IN CHIAPAS, MEXICO
For to cross from Mexico to Guatemala, you must do it for Chiapas. We leave you the requirements you need to cross the border and your options.
TOURIST PLACES IN CHIAPAS
We are going to divide it into 4 large tourist areas the circuit to travel to Chiapas: the San Cristóbal de las Casas area, to the north the Palenque area and to the south the Comitán area. And the least visited area of ​​the Pacific Ocean.
1-What to visit in Chiapas in the San Cristóbal de las Casas area
SAN CRISTÓBAL DE LAS CASAS: the most beautiful colonial city of Chiapas, an unmissable place in your walk through Chiapas. It is one of the 4 Magical Towns of Chiapas.
SAN JUAN CHAMULA Y ZINACANTAN: two more than interesting Mayan populations near San Cristóbal. On tour they visit in one morning.
SUMNER CANNON AND CORZO CHIAPA: Chiapa de Corzo is Pueblo Mágico, a place where you can find accommodation and restaurants. It is at the foot of the jetty for the boats that run through the Sumidero Canyon.
TUXLA GUTIÉRREZ: capital of Chiapas with all services. It hosts local tourism. You can listen and dance local music in the Marimba Park.
TONINÁ ARCHAEOLOGICAL AREA: one of the most impressive archeological sites in Chiapas, road between Sancris and Palenque.
LAGUNA MIRAMAR: a natural place of jungle and turquoise waters away from everything. Rural tourism in a rustic environment of pure nature.
THE SIMA OF THE COTORRAS: point of interest for those who like adventure and nature tourism. You can rappel and hiking. Tuxla road to the Pacific.
CANNON OF SALE: Adventure destination for travelers. Remote and inaccessible place that the most adventurous will enjoy with kayaking and hiking. From Tuxla to the Pacific.
2-What to visit in Chiapas in the Palenque area
PALENQUE ARCHAEOLOGICAL AREA: The archaeological jewel of Chiapas is Palenque. A must for most travelers, it is a fantastic place.
CASCADA MISOL-HA: On the way to San Cristóbal there is this beautiful waterfall of 30 meters of fall very close to the road.
WATERFALL OF BLUE WATER: Very popular turquoise water pools in Chiapas. It is one of the landscapes that the visitor does not want to miss. Turquoise colors in the middle of the jungle.
ROBERTO BARRIOS WATERFALLS: pools similar to those of Agua Azul closest to Palenque in this case, and less visited.
YAXCHILÁN ARCHAEOLOGICAL AREA: a bombonazo of a tourist place in Chiapas, some ruins where you can only get there by sailing the Usumacinta River. Nature and culture in its purest form.
BONAMPAK ARCHAEOLOGICAL AREA: reference in the Mayan world for being in one of its buildings the most impressive preserved murals of the ancient Maya.
LACANJA CHANSAYAB SELVA LACANDONA: town of Mayan Lacandones that give tourist service to travelers. They offer hiking activities from their village.
3-What to visit in Chiapas in the Comitan area
DOMINGUEZ COMMITTEE: hidden behind the fame of San Cristóbal de las Casas is this beautiful and authentic city of Comitan. We love it, it's Magic Town.
CHIFLÓN WATERFALL: a waterfall of 120 meters is the impressive presentation poster of this tourist place. Nature is very powerful in Chiapas.
ARCHAEOLOGICAL AREA TENAM PUENTE: one of the archeological sites to visit in Chiapas, you have left on the way to Comitan route to Montebello Lagoons.
MONTEBELLO LAGOONS: a landscape of turquoise lakes in pine forests, very colorful and impressive. There are lodgings inside the park to sleep.
CHINKULTIC ARCHAEOLOGICAL AREA: one of the archeological areas that we like most in Chiapas. It is small and a privileged location overlooking Montebello lagoons.
CLOUDS: more turquoise pools to enjoy and tour in Chiapas. as well as the Chiflón has activities like zip line to do in the tourist center. Also lodging.
LAS GUACAMAYAS: another well-known place of tourist center in the mountain, where to practice adventure sports and connect with nature.
COLON LAKES: turquoise water ponds and lakes less visited than the other tourist sites mentioned. Comitan road to the Pacific coast.
4-What to visit in Chiapas in the Pacific zone
PUERTO ARISTA: the most developed tourist population on the coast that receives sun and beach tourism and relax. It offers all the services, it is of local environment.
BOCA DEL CIELO BEACH: the best known place on the Pacific coast for international tourism. Nice endless sandy beach, cabins and the beautiful Pacific sea.
EL MADRESAL BEACH: a local tourist center where they offer cabins, excursions and restaurant service in the middle of this wild beach. Excellent choice, there is turtle season.
BROWN: the ideal place to get to know and enjoy the Biosphere Reserve of La Encrucijada. If you are from quiet places of nature or think about it, it is a lugarazo.
COFFEE ROUTE IN TAPACHULA: One of our recommendations on this Pacific route is without a doubt these beautiful coffee-growing mountains.
IZAPA ARCHAEOLOGICAL AREA: of the mythical archeological zones within the Mayan world, a place that excites. If you go to this area more than recommended.
BIOSPHERE RESERVE THE TRIUMPH: a place accessible only with special permits, where you must contact the Mexican authorities that administer the Reserve. We have spoken wonders.
Do not miss our 5 archeological zones of Chiapas preferred
ITINERARIES TO TRAVEL TO CHIAPAS
With experience we have seen that the ideal trip is to create the route between two parts: the needs of the traveler improved with someone with local knowledge, contacts and travel culture. It is something basic that allows us to put on the skin of the visitor. That's why we have this blog, for to be able to improve travel experiences.
We offer personalized services to travel to Chiapas and customized travel advice. Either for independent travelers or for those looking for private tours. We improve trips thanks to our added value as experts in the area.
We are nature guides accredited by the Mexican GovernmentWe rely on a wide network of guides that offer local services for accommodation, nature or adventure activities. And the current knowledge of each zone.
Traveling to Chiapas can be a much better experience than you expected. Our specialty is tailor-made trips. If you are interested in our services you can contact us at hola@elcaminomascorto.es
Good way,
Offers on flights international and national ..
Find the accommodation with the best offers from Booking.com.
Stay with airbnb and get 25 € discount.
Contract activities, tours and excursions organized.
Rent a car with the indispensable and necessary best discounts.
Secure your transfers of arrival or departure to the airport.
Travel safely with IATI and take advantage of 5% off.
the shortest way
participate in affiliate program this means that we get a small commission if you buy through these links accessing discounts; in no case does it suppose an additional cost for you and in this way you help us to maintain the blog.
---
If you prefer, you tell us your idea of ​​the trip and together we organize it.
---
Sandra Salvadó
Training photographer, traveler by vocation and certified tourism guide by the Government of Mexico. We promote natural wonders and contemporary Mayan culture. Great fan of pre-Hispanic history. Author of the blog and co-founder of The Shortest Path Travel, agency that guides you through alternative paths in Mayan lands. Social and sustainable tourism in the Yucatan Peninsula and Chiapas.
I am at your disposal for whatever you need. Let's talk.